The differences are apparent! Waveband Communications designs & manufactures various batteries for all major two-way portable radios. This includes, but is not limited to: Motorola, Kenwood, Harris, ICOM, & Relm models. We'll be discussing the differences between Nickel Cadmium, Nickel Metal Hydride, Lithium Ion, & Lithium Ion Polymer batteries in the table below.

Battery Comparison Chart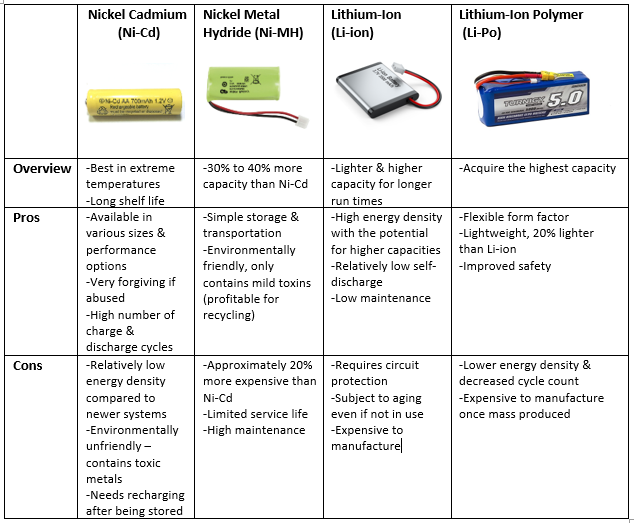 Each battery has different properties that may operate better or worse depending on your specific needs. Moreover, you'll need to consider your two-way radio model since different radios utilize different batteries. Visit this page to learn more about battery comparisons and discover our highest-quality radio batteries for affordable prices!
For further information on two-way radio batteries, check out some of our other blog posts linked below: